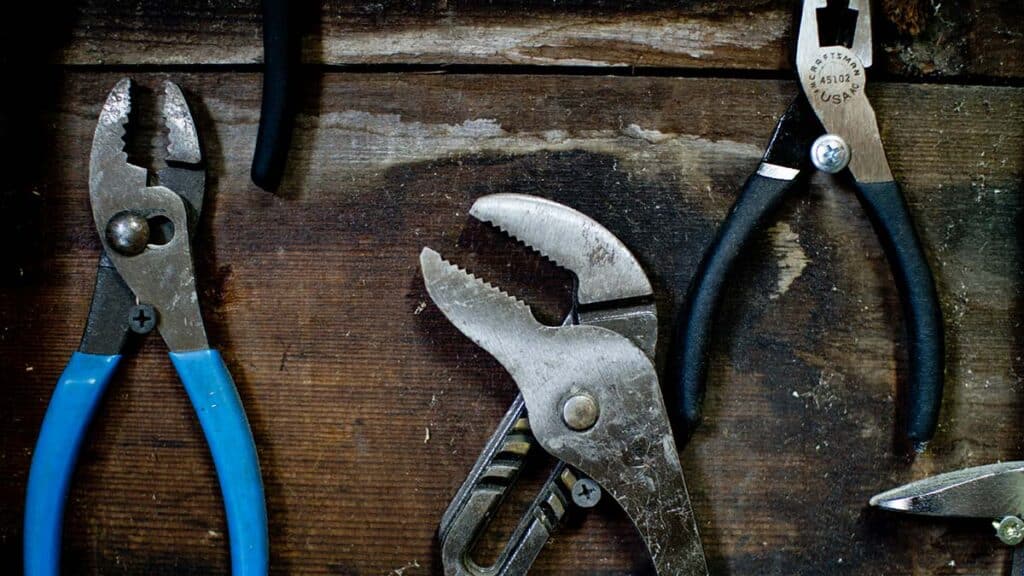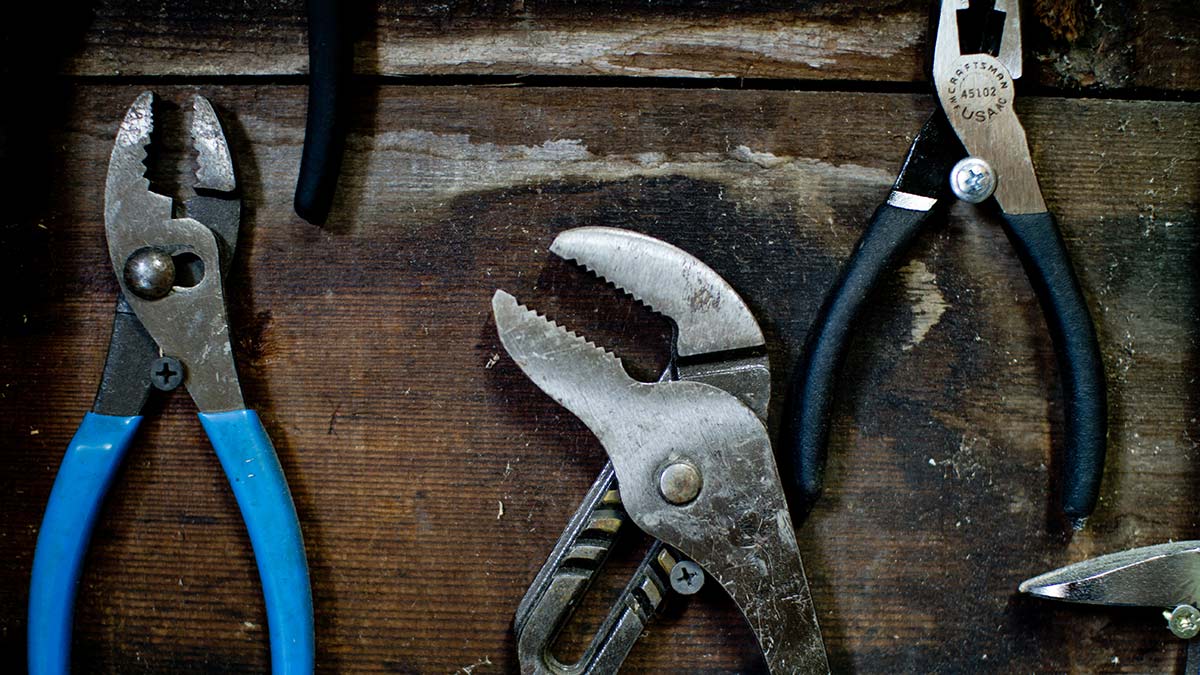 Google provides an overabundance of free tools that are great for SEO and for your website in general. We've put together this list of the best free tools that Google offers. If you're trying to increase your organic traffic or improve your website then these tools will boost the success you have and make your life a lot easier. As SEO is a holistic process some of these tools are better for on-page SEO, such as keyword research tools, and others are better for technical SEO. All of these free tools provided by Google are amazingly beneficial and anyone that has a website should take advantage of every single one.
Google Search Console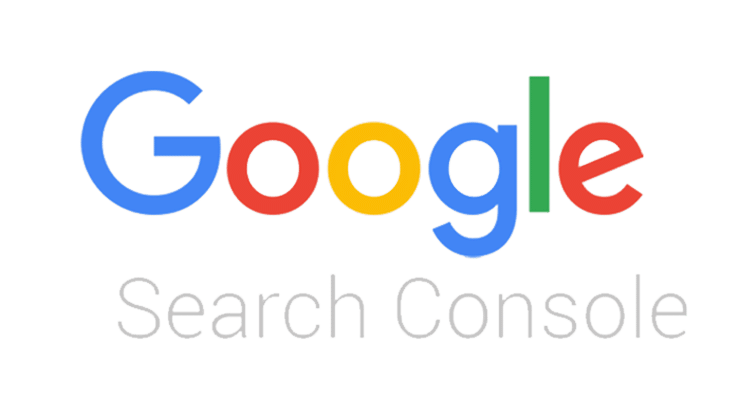 Google Search Console might be the most important and most useful SEO tool that Google offers. This tool has an abundance of amazing features to help improve your website, gain insights from data and help Google crawl and index your site. If you only use one tool in this list, Search Console is the one to choose. If you've never used Google Search Console you should read and implement Backlinko's Definitive Guide to Google Search Console. The guide will tell you everything starting with how to add your site and then walk you through everything else you need to set up and check.

Among Search Console's numerous features it will tell you if your site has and security issues, it will let you submit a sitemap allowing Google to better crawl your website, it will tell you if there are any errors it spotted in the index coverage report, it will even tell you what search terms your site is ranking for and how many impressions and clicks you've gotten. Those aren't even all of the features that Search Console has to offer. If you don't have Search Console set up, stop reading this article and do it right now so your account will start populating data!
Google PageSpeed Insights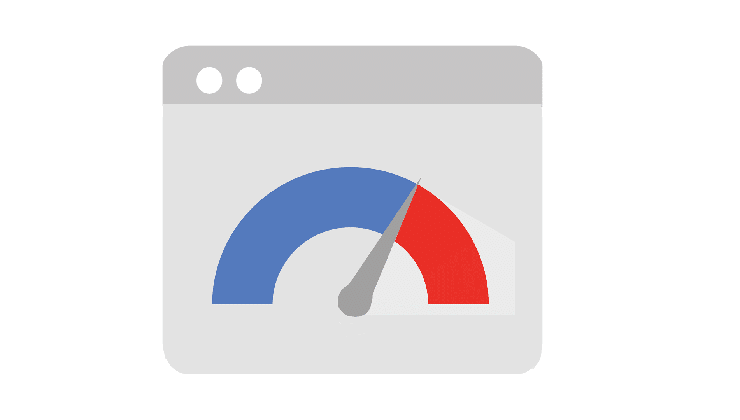 Both website visitors and search engine spiders love fast websites. If you want people to engage with your site then you have to give them a positive user experience. Slow loading times are one of the most frustrating things that a user can encounter. It has been shown that the bounce rate of a website increases when it has a slow page speed. Even without all the benefits of enhancing user experience, you should still improve your page speed because Google uses page speed as a ranking factor. Increasing the speed of your website is a double-edged sword that makes both users and search engines happy.

Google PageSpeed Insights is an amazing tool that helps you identify the factors that are slowing down your website. All you need to do is type in a URL and the Google PageSpeed Insights tool will run a diagnosis and return a speed score for both desktops and mobile devices. It will show you what is slowing down your website the most and will give you suggestions for what it believes are the best opportunities for improvements. It will even include instructions on how to go about those improvements. A lot of the improvements can even be fixed by adding a simple plugin if you are using WordPress.
Google Mobile-Friendly Test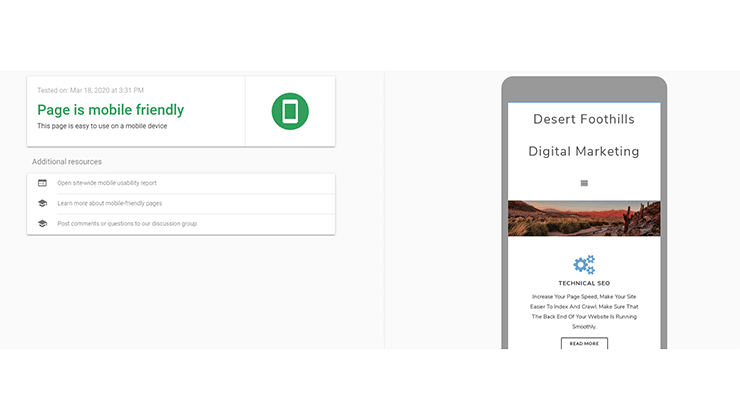 The majority of web traffic now comes from mobile devices and the percentage of mobile to desktop users is only climbing higher as more people use their smartphones and tablets to surf the web. If more than half of web users are using mobile devices then it is crucial for your website to function and look good on mobile devices. Not surprisingly Google and other search engines use mobile-friendliness as a ranking signal. You'll find this common theme in search engine algorithms that improving your site for your visitors will also help you improve your rankings. Search engines want to display the highest-quality most relevant pages in their search results and mobile-friendly websites definitely affect if your website is high-quality.

The Google Mobile-Friendly Test will make sure that your pages are easy to use on a mobile device. The tool will scan your website and provide a visual and HTML rendering of what your page looks like on a mobile device and then provide any suggestions for improvements if applicable. One common offender that I see all the time is clickable-elements being too close together, although there are plenty of other issues your site might have as well.

If you use this tool you'll notice that there is a link for a site-wide mobile usability report. This report will send you to Google Search Console which we already discussed. In Search Console, you'll see all of the mobile usability errors all in one place so you don't have to manually plug each of your pages into the tool. If you are fixing errors you can use the Google Mobile-Friendly test to confirm your fix so you don't have to wait for the next time Google crawls your site and show you the results in search console.
Google My Business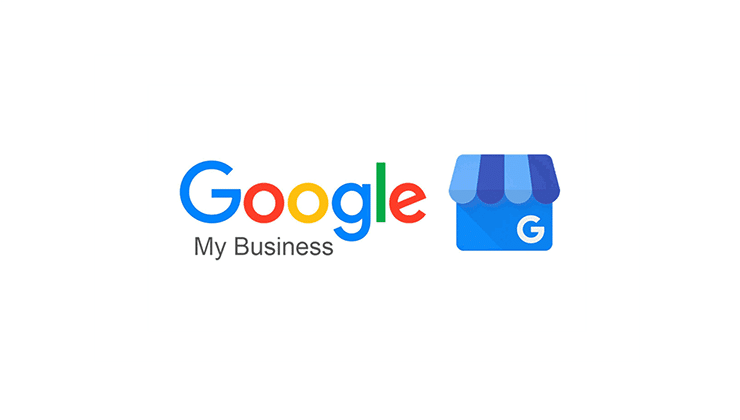 The first thing that every business interested in local SEO should do is claim and optimize their Google My Business profile. How do most people find restaurants, bars, hair salons or other businesses if they are not familiar with the area? First, they do a search in Google Maps, then they scroll through the reviews to find one with the most stars or best comments. All of this is done through Google My Business.

In addition to finding your business and figuring out that you exist Google My Business also helps users find helpful information like your business hours, what services you provide, your menu or the relative price of your goods and services. You can add pictures of your business, and other photos like logos to make your listing stand out. Claiming your Google My Business account also allows you to respond to comments which will improve your customer service and help you maintain that 5-star rating you're after.

Google My Business will also spice up the search results page (SERP) for your business and improve the click-through rate of your website. When you have a Google My Business account set up, Google will display a rich snippet on the right side of the page with all of your business's relevant information and reviews. Most of the time I've seen this directory listing appear for branded searches of your company's name, but sometimes I've even seen business listings appear for relevant search results of products and services. Having your listing at the top of one of those SERPS can really set your website apart and help you grab up most of the organic traffic for that keyword.
Google Adwords
I know what you're thinking, "I thought this was a list of Google's free tools, why is this on the list?" Yes, Google Adwords is a platform for paid search and display ads, but you don't have to pay for ads to take advantage of the features in this platform. All you need to do is give them a credit card and then pause or disable any ad campaigns it makes you set up via the tutorial to make sure that you don't get charged. After that, you get access to the tools included in the platform, most noticeably Keyword Planner.

The Keyword Planner tool in Google Adwords is amazing for keyword research. When you type in a search term it will give you a list of keywords sorted by relevance and include data about the average monthly searches, the amount of competition for that keyword and then more data about PPC and ad bids that are less relevant to organic traffic. This tool is a great way to find long-tail keywords and build your keyword list.

There are a few drawbacks to using this tool without paying for ads. If you don't spend a certain amount in Google Ads you'll get a range of search volume instead of a specific number. That could lead you to choose poorly if all things are equal besides keyword volume. Another drawback is that this platform is made specifically for PPC. Since its geared for advertising a lot of the features are not very relevant for building organic traffic. That being said you are still getting keyword suggestions straight from the source, which counts for something. If you want to try out a few free keyword research tools you can take a look at our Beginner's Guide to Keyword Research for a few suggestions that don't have the same limitations.
Google Trends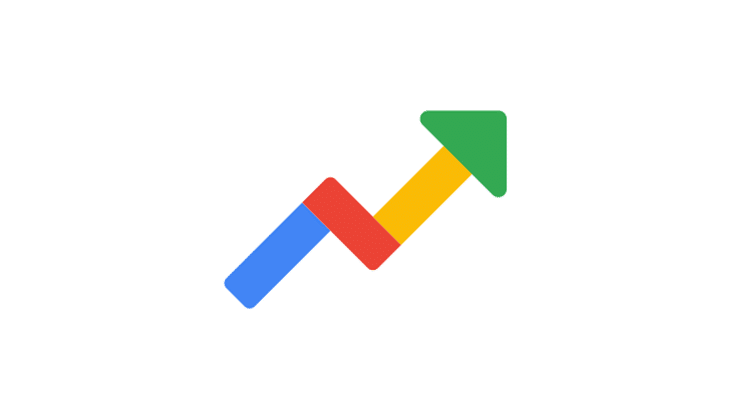 If you want to thoroughly research your keywords then Google Trends is the way to do it. This tool will also help you overcome a lot of the drawbacks of using the free version of Google Adwords Keyword Planner. Once you've compiled a list of relevant keywords that you got from the Keyword Planner, head over to Google Trends to get a plethora of information about each search term. Using Google Trends will make you an expert on any search term that you're interested in.

The tool will tell you the interest in the search term overtime on a scale of 1 to 100. It will break down the interest by subregion and then give you a list of related topics and related queries. All of that insight into a keyword is sure to give you a head start on creating amazing content to dominate the search results. If you're deciding between two keywords you can even use the tool to compare two search terms side by side. It will give you a comparison of all the data it has in an easy to comprehend manner. You can even use Google Trends more broadly by browsing the latest trending searches if you want to stay up to date with the most current in the moment searches that are happening that day.
Google Analytics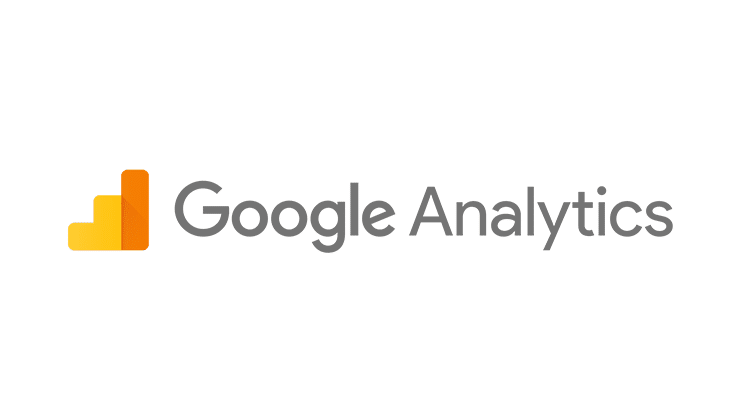 How do you know if your digital marketing campaigns are working if you're not tracking traffic or website analytics? The answer is you probably have no idea. Google Analytics is an amazing free tool for website metrics and analytics. By installing Google Analytics on your website you can get detailed data about how many people visit your website and what they are doing while they are on your site. Some content management systems come with web analytics, but Google Analytics provides much more insight and much more data.

In addition to providing more information about your website, Google Analytics is more customizable. For example, you can create a conversion funnel that tracks users as they progress through the funnel and then give you detailed information about how users interact with that funnel you set up and tell you how many of them converted based on the goal you set up. There's so much you can do with Google Analytics that it's impossible to cover it all here. There are classes dedicated to advanced Google Analytics techniques. That shouldn't dissuade you. It's not hard to get Analytics up and running and start taking advantage of the insights it has to offer.
Google Tag Manager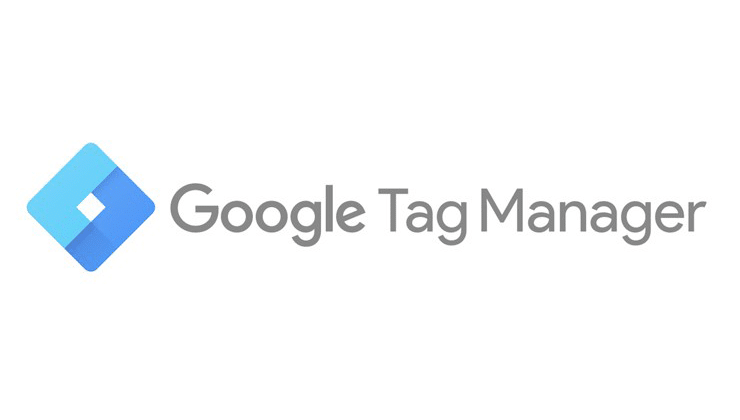 If you are a developer Google Tag Manager should be your best friend. Google Tag Manager allows you to manage all of your tags in one place which means you don't have to code each tag manually. Once you install the Google Tag Manager code on your website you no longer have to go into your website to update code but you can do it all at once via Tag Manager.

This is a great way to install Google Analytics, Facebook Pixel, Twitter Pixel and any other tag that you need to add to your site. A lot of the tags are already set up and all you have to do is configure the settings of the tag. This gives your code more accuracy since it eliminates a lot of room for human error. Although, you're not stuck with the predetermined tags. You're free to add custom tags and add any custom code that you want. You also have the ability to choose specific pages or to set up specific triggers for your